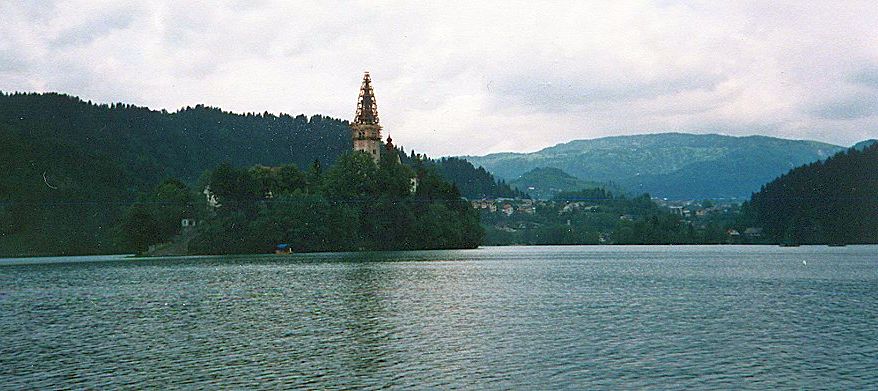 Located among forested mountains and rocky gorges, the lakeside resort of Bled
in Slovenia is dominated by a cliff-top castle perched high above the water.
Situated in the shadow of forested mountains, Lake Bled has been a famous
retreat for over 200 years. The church on the little island stands on the site
of a pagan temple. Bled, in spite of its resort-like atmosphere,
still offers a relaxing fairytale-like experience.
A stroll around the lake, especially in the early morning
or evening, is recommended.