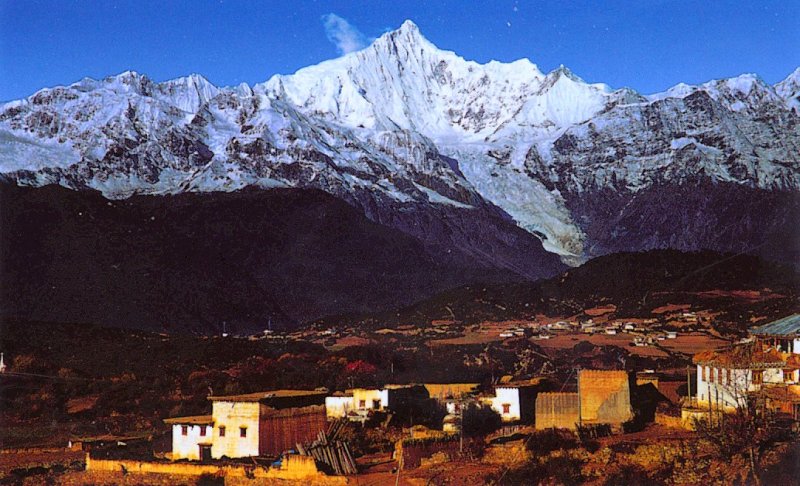 Kawa Karpo ( 6740 metres ) in the Meili Xueshan Range above Deqin.
Deqin can be reached by daily buses from Kunming via Dali, Lijiang and Zhongdian.
The route is scenic and mostly on a new highway.
From Zhongdian to Deqin the road winds through the mountains of North Yunnan.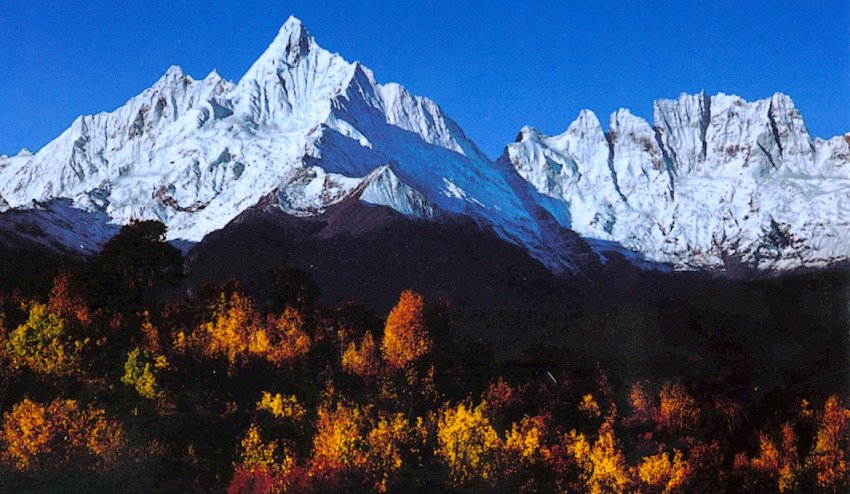 Miaci Mu ( Shennu ) Mountains near Deqin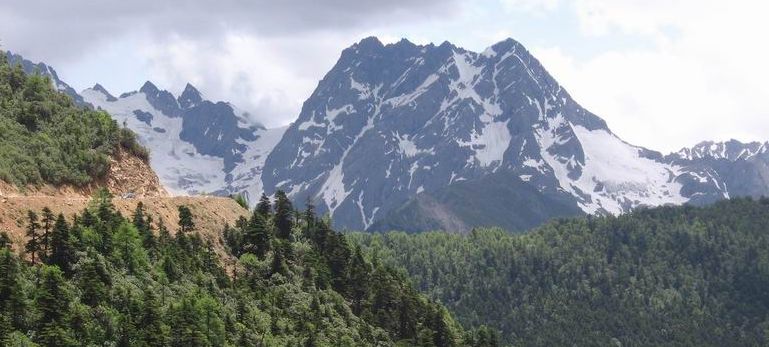 Bai Ma Mountains near Deqin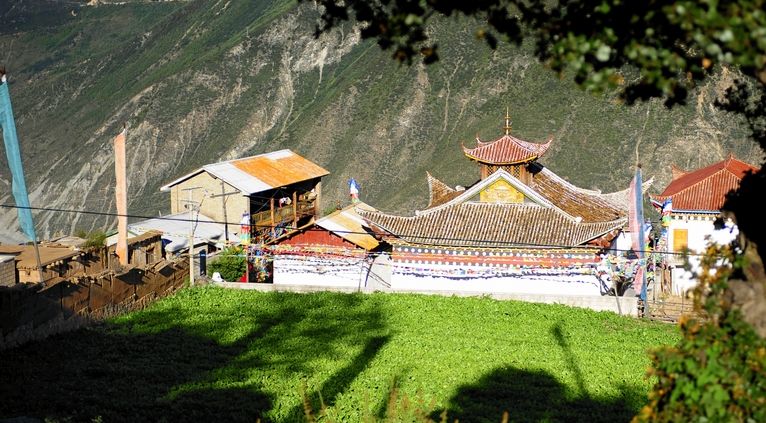 Deqin in NW Yunnan
Mani Stones and Miaci Mu ( Shennu ) Mountains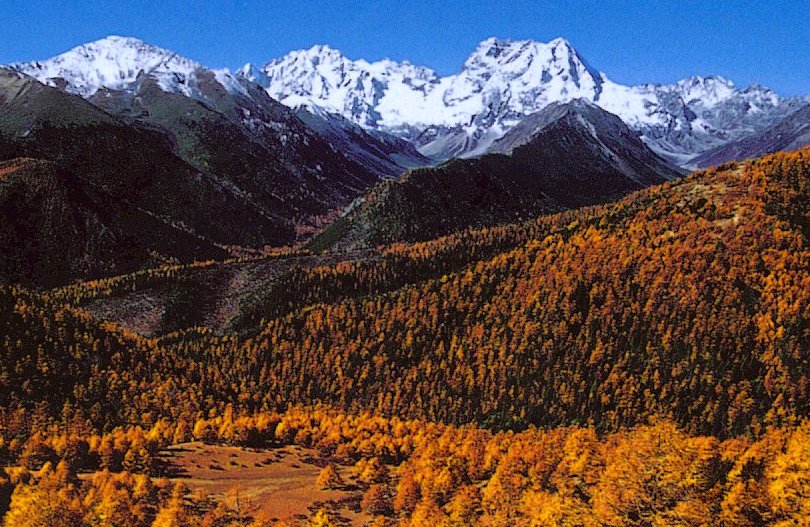 Bai Ma Mountains near Deqin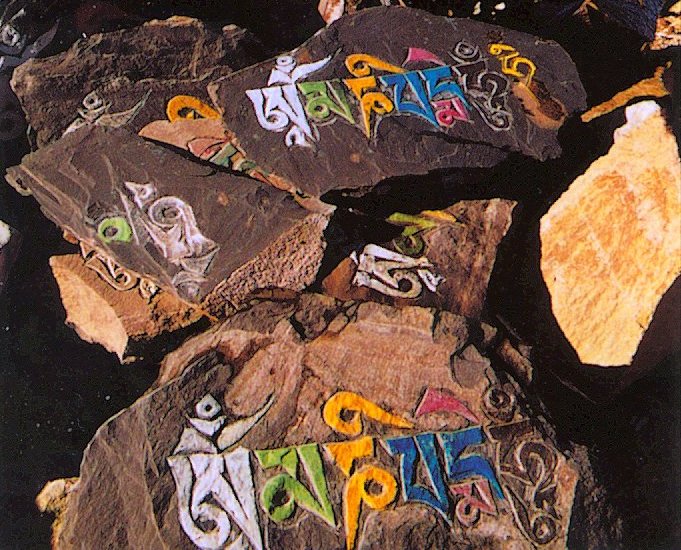 Tibetan style Buddhist Mani Stones
<< Back :: Lijiang Index :: Next >>
China Index :: Kunming Photo Gallery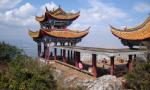 ---
---
Laos :: Burma / Myanmar :: Cambodia :: Malaysia :: Sumatra :: Thailand :: Vietnam
---
Site Index :: Adventure Travels :: Worldwide Mountaineering
---
---
---
---
---
Tradedoubler Ads:
---
Over 14,000 extraordinary vacations - FREE Brochures:-
Cambodia | China | Indonesia | Laos | Malaysia | Myanmar | Philippines | Thailand | Vietnam

---
Google Custom Search Box

Custom Search


Google Search Box
---
---
---
---
---
---
---
---
---
---
---
---
---
---
Google Analytics

extremetracking
---

---
extremetracking
---
Sitelock caingram.com



Sitelock
Sitelock caingram.info



Sitelock
---

VigLink

---
---
VigLink