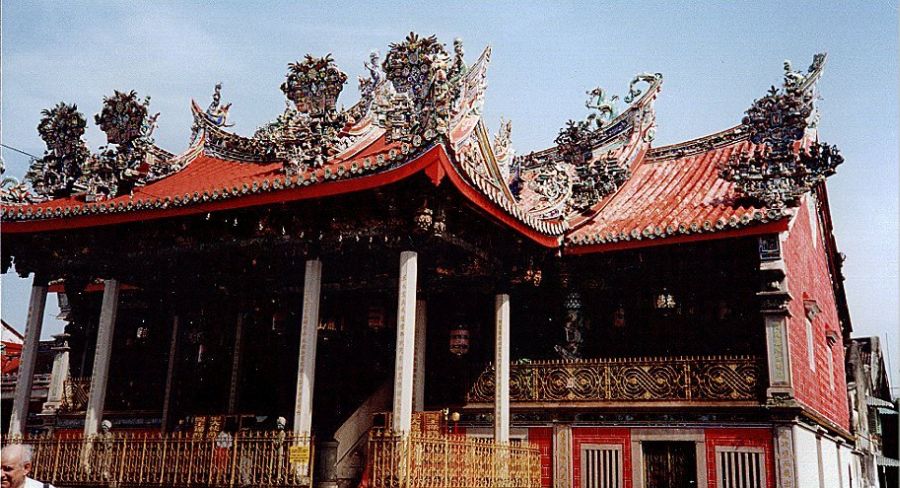 The Khoo Kongsi is a clan association of the Leong San Tong ( Dragon Mountain Hall ) clan,
whose forefathers came from Sin Kang clan village in Hokkien province.
The Khoos were among the wealthy Straits Chinese traders of 17th century Malacca and early Penang.
In the 19th century, the clan complex resembled a miniature clan village,
with its own self-government as well as educational, financial, welfare and social organisations.
The clan temple was built in 1906
when the Khoo clan was at the height of wealth and eminence in Penang society.