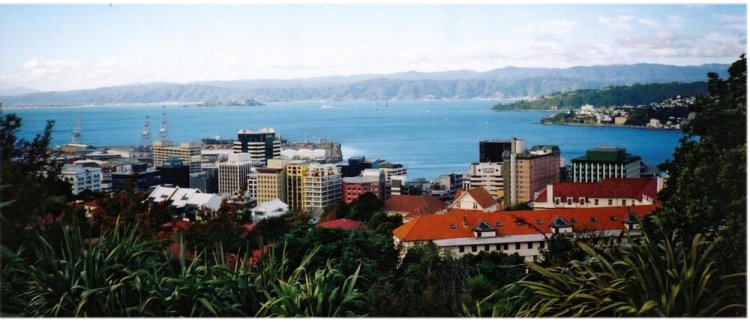 Wellington is the capital city of New Zealand,
the country's second largest urban area ( after Auckland )
and the most populous national capital in Oceania.
Wellington is at the southern tip of the North Island,
near the geographical centre of the country.
Wellington is the political centre of New Zealand housing the Parliament
and head offices of government ministries and departments.
The compact city centre supports an arts scene, café culture and nightlife.
Wellington is the centre of the film and theatre industry of New Zealand with
the Museum of New Zealand, the New Zealand Symphony Orchestra
and the Royal New Zealand Ballet.