---
Photographs of Mugdock Country Park which is partly traversed by the West Highland Way
---
| | |
| --- | --- |
| | |


| | |
| --- | --- |
| Craigend Stables above Craigend Pond | |




| | |
| --- | --- |
| Scots Pine in Mugdock Country Park | |




Mugdock Castle

Mugdock Castle

was the stronghold of Clan Graham.

The original castle was built in the mid-14th century.

It comprised four towers around a courtyard with high walls.

The main gate was i

n the middle of the south wall.

The castle stood on a mound of volcanic rock on the edge of Mugdock Loch.





| | |
| --- | --- |
| | |
| | |
| --- | --- |
| Ruins of Craigend Castle | |




Craigend Castle as it was in the 1950s



A plain house was originally built by John Smith ( of John Smith & Son, booksellers ).

His son, James, subsequently incorporated this house in the ornate mansion shown in the photograph.

This mansion was designed by Alexander Ramsay in what is described as Regency Gothic style.






| | |
| --- | --- |
| | |
| | |
| --- | --- |
| Winter sun in Mugdock Country Park | |
| | |
| --- | --- |
| Location Map for Mugdock Country Park | |
---
---
Glencoe | Ben Nevis | Knoydart | Isle of Skye | Isle of Arran
The Eastern Highlands | The Central Highlands | The Southern Highlands | The NW Highlands
---
---
---
Adify:

Adify:
---
---
Tradedoubler Ads:
---
Hiking and Walking Tours - FREE Brochure
Climbing and Mountaineering Tours - FREE Brochure
---
ebookers - Car Hire | ebookers - Hotels | ebookers - Flights
---
Google Custom Search Box

Custom Search
Google Search Box
---
---
---
---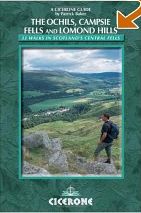 ---
| | | | |
| --- | --- | --- | --- |
| | | | |
| Find what you want at Amazon.com | | Find what you want at Amazon.co.uk | |
---
Note: Books may be bought New or Used from
( The SEARCH boxes can be used to find items and also to compare prices and delivery times )
---
---

---
---

---
---
---
---
---
Google Analytics

extremetracking
---

---
extremetracking
---
Sitelock caingram.com



Sitelock
Sitelock caingram.info



Sitelock

---

VigLink

---
---
VigLink