Sequoia

&

Yosemite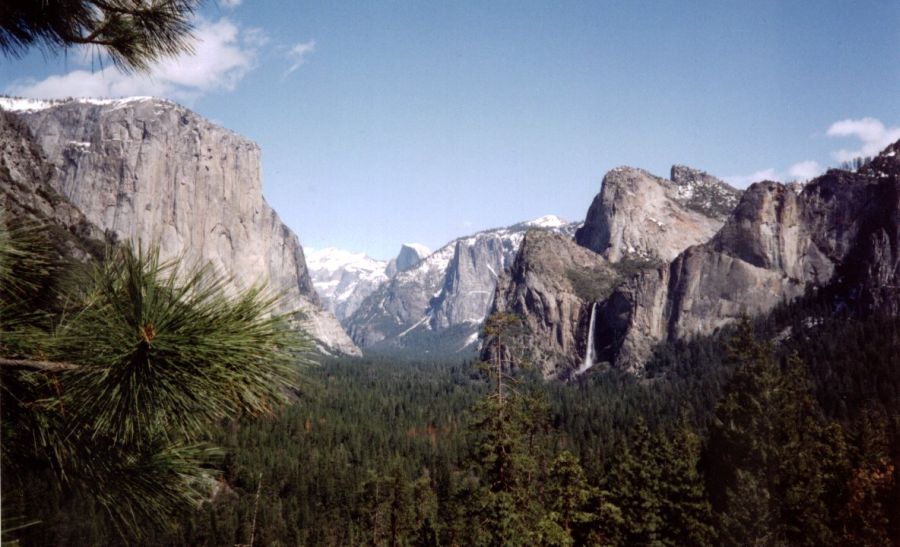 of springtime visits to

in California in the SW USA

---

Yosemite National Park stretches across the western slopes of the Sierra Nevada mountain chain in California.
Yosemite NP is visited by over 3.5 million people each year but most visitors only see Yosemite Valley.
Designated a World Heritage Site Yosemite is internationally recognized for its spectacular granite cliffs, waterfalls, clear streams, Giant Sequoia groves, and biological diversity.
Most of the park is designated as wilderness.
Although not the first designated national park in the USA, Yosemite was a focal point in the development of the national park idea largely due to the work of people such as John Muir.
---
Index of Photographs: ( Thumbnail Gallery )

Sequoia:
---
---
---
References: