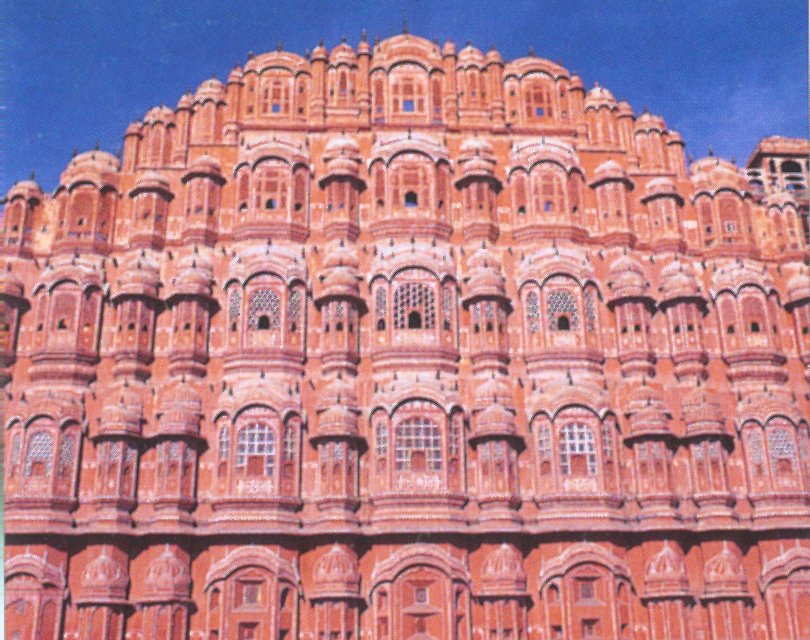 Latticed Windows of Hawa Mahal in Jaipur City
Hawa Mahal ( "Palace of Winds" / "Palace of the Breeze" )
is designed in the form of the crown of the Hindu god Krishna.
Its five-story exterior also resembles the honeycomb of a beehive
with its small windows decorated with intricate lattice work.
The intention was to allow royal ladies to observe everyday life without being seen
since they had to observe "purdah" ( face cover ).
The red and pink sandstone of the palace is particularly striking when viewed at sunrise.