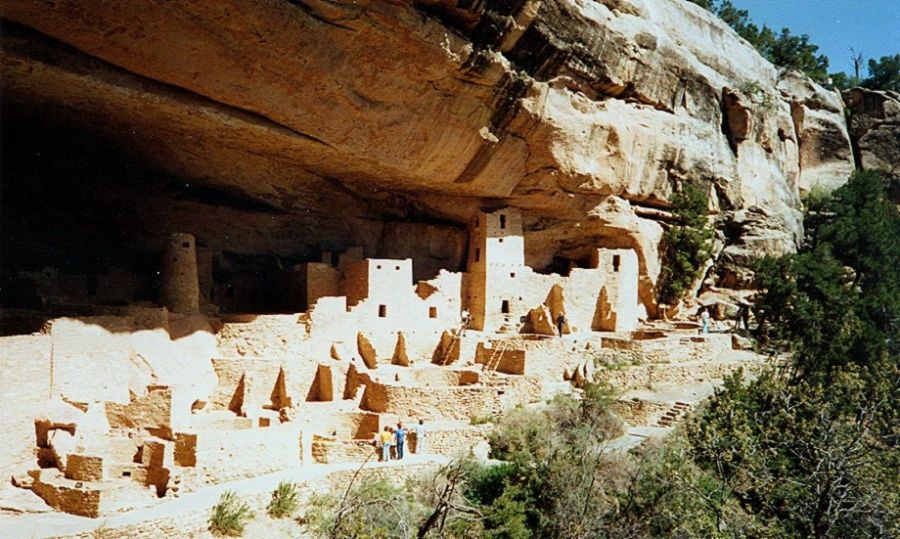 Mesa Verde is a national park in southwest Colorado.
Mesa Verde translates from Spanish as "green table".
The park features ruins of homes and villages built by the Anasazi,
an ancient Pueblo people.
It is well known for several spectacular cliff dwellings,
structures built within caves and under outcroppings in cliffs
including "Cliff Palace", the largest cliff dwelling in North America.