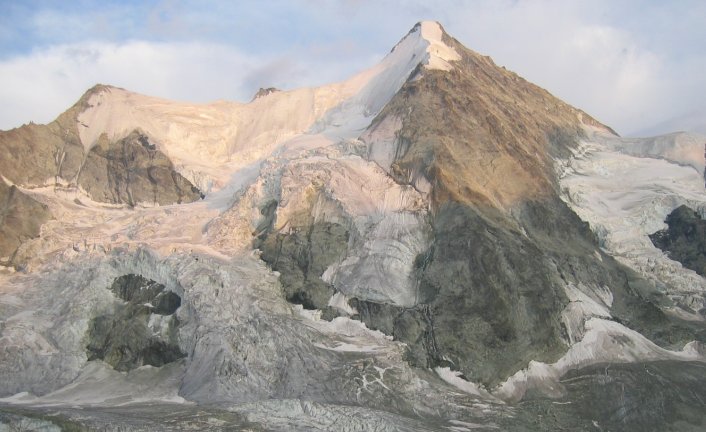 Ober Gabelhorn, ( 4063 metres )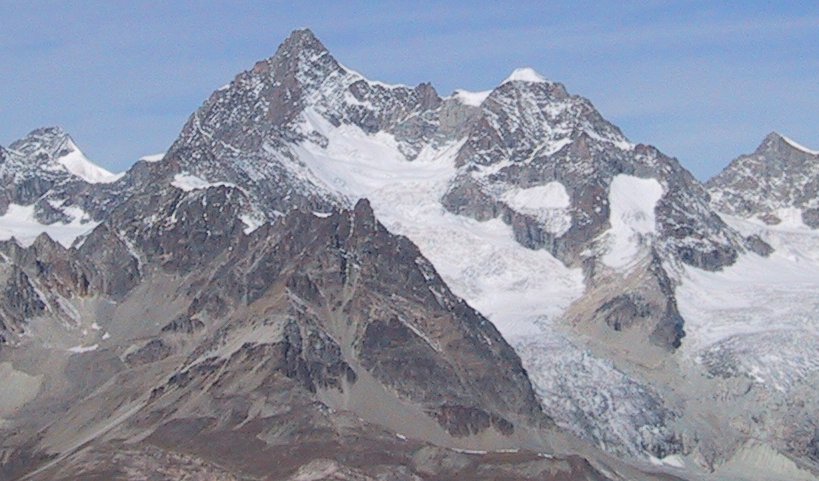 Ober Gabelhorn, ( 4063 metres ) and Wellenkuppe ( 3,903m )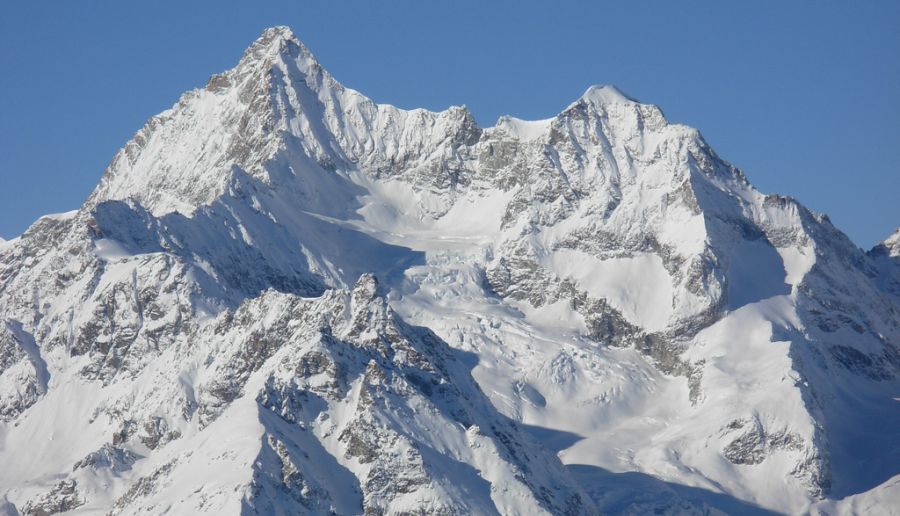 Ober Gabelhorn, ( 4063 metres ) and Wellenkuppe ( 3,903m )

Ober Gabelhorn, ( 4063 metres ) and Wellenkuppe ( 3,903m )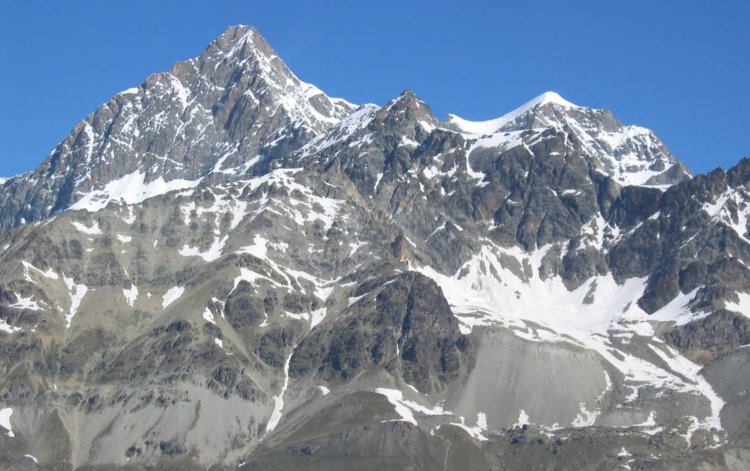 Ober Gabelhorn, ( 4063 metres ) and Wellenkuppe ( 3,903m )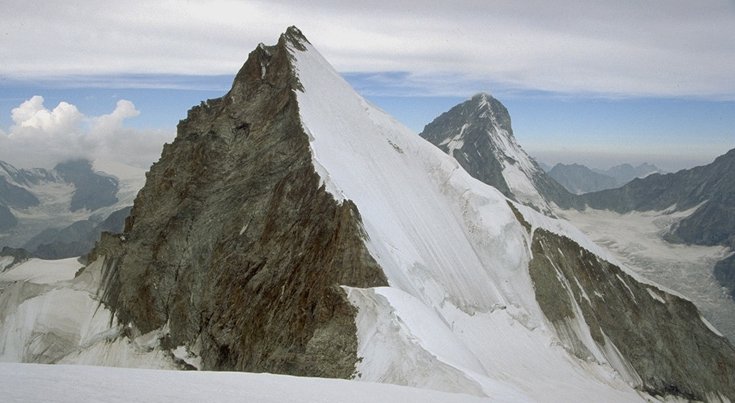 Ober Gabelhorn - ENE Ridge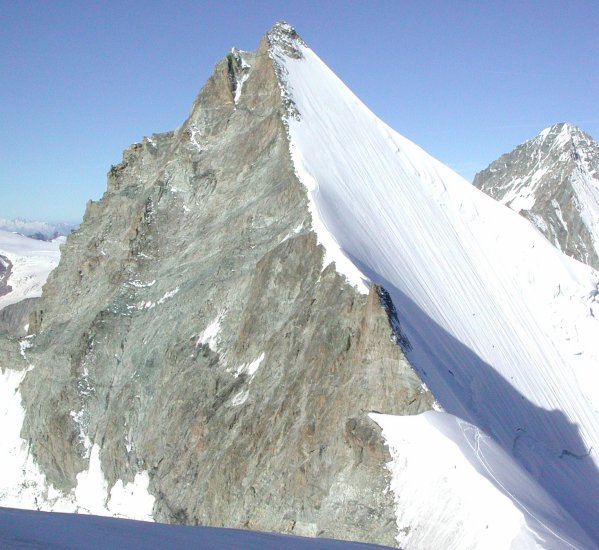 Ober Gabelhorn - ENE Ridge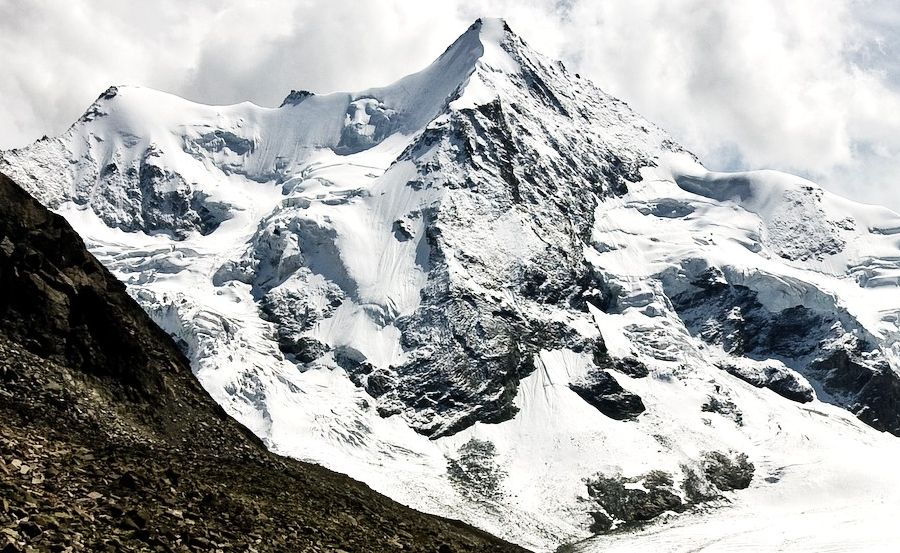 Ober Gabelhorn from Mountet Hut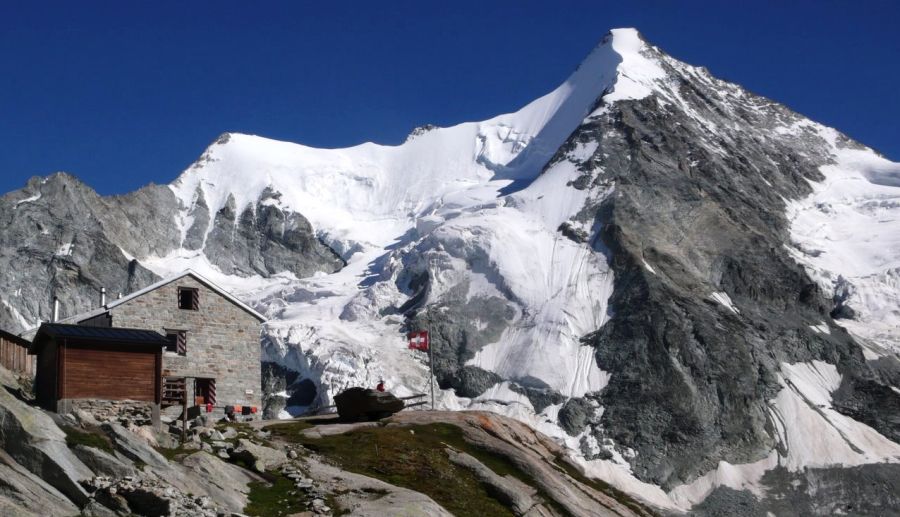 Ober Gabelhorn from Mountet Hut ( 2,886m )
The hut is used at a starting point for ascents of
Zinalrothorn, Ober Gabelhorn
and Dent Blanche.
Although located in the middle of glaciers, it is accessible by a trail
and a popular destination due to the view of the surrounding peaks and over the Zinal Glacier.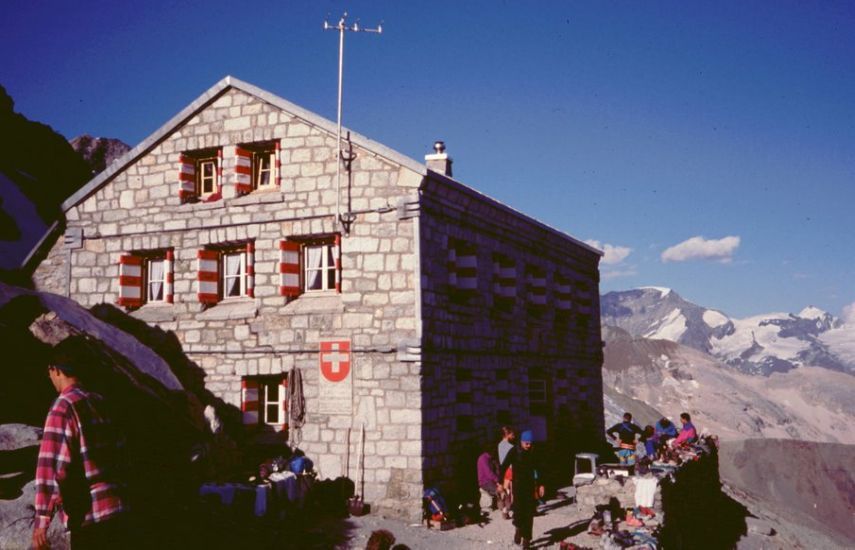 Rothorn Hut
The hut is sited at the foot of a rock rib separating the
Trift
and
Rothorn
glaciers.
and convenient for ascents of the
Zinalrothorn
and Ober Gabelhorn.


<< Back : Zermat & Saas Fe : Next >>
---
---
Site Index | Worldwide Mountaineering | Adventure Travel

---
---
---
---
---
Tradedoubler Ads:
---
Over 14,000 extraordinary vacations - FREE Brochures:-
Austria | Bulgaria | Croatia | Finland | Denmark | France | Greece | Ireland | Italy | Norway | Portugal
Scotland | Serbia | Slovenia | Spain | Sweden | Switzerland | United Kingdom
---
Hiking and Walking Tours - FREE Brochure
Climbing and Mountaineering Tours - FREE Brochure
---
ebookers - Car Hire | ebookers - Hotels | ebookers - Flights

---
Google Custom Search Box

Custom Search


Google Search Box
---
---
---
---
---
---
---
---
---
---
---
Google Analytics

---
---
---
Google Analytics

extremetracking
---
---
extremetracking
---
---

VigLink

---
---
VigLink