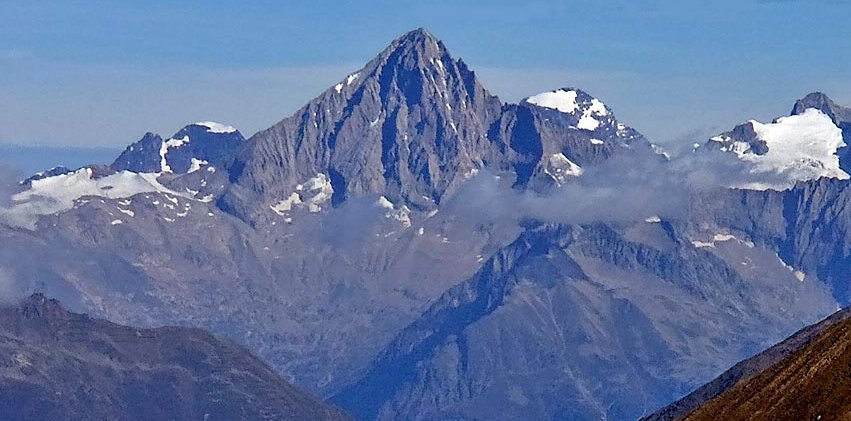 Zinalrothorn ( 4221m ) in the Zermatt ( Valais ) Region of the Swiss Alps
The
Zinalrothorn
is in the Pennine Alps.


Its name comes from the village of Zinal on its north side and from Rothorn (
"Red Peak" )
.


Zinalrothorn is one of the major summits separating the Mattertal and Val d'Anniviers ( Val de Zinal ).
The Weisshorn ( 4,505m ) is 5km to the north and the Dent Blanche 7km to the west.
At the western foot of the mountain is the Zinal Glacier while on the northern side is the Moming Glacier.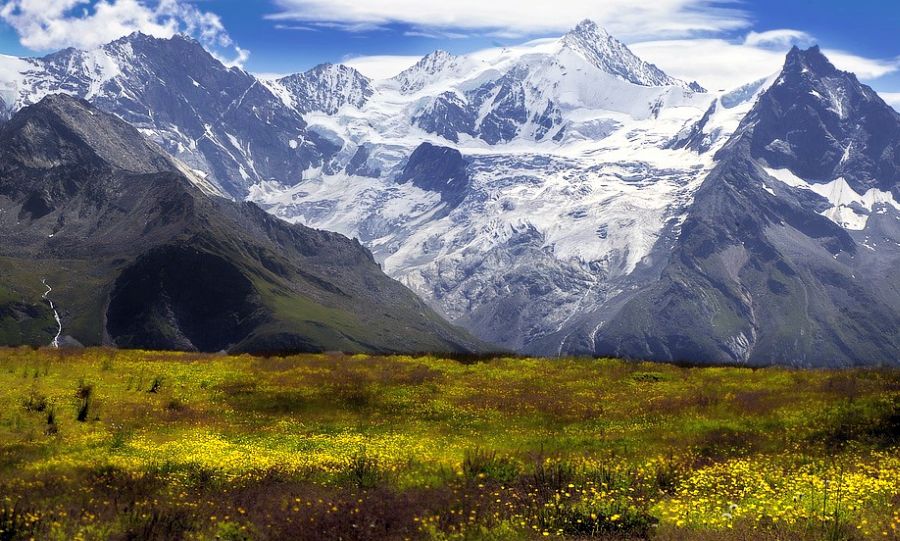 Zinalrothorn above the Moming Glacier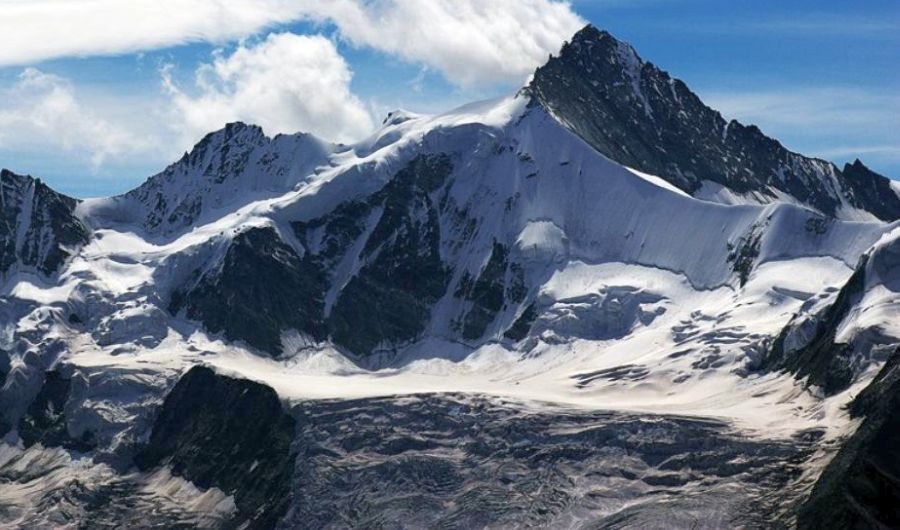 Zinalrothorn from the North West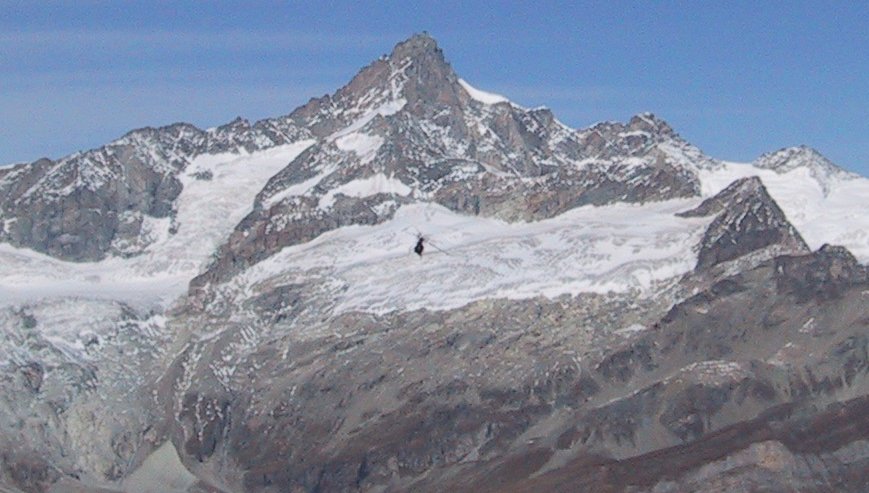 Zinalrothorn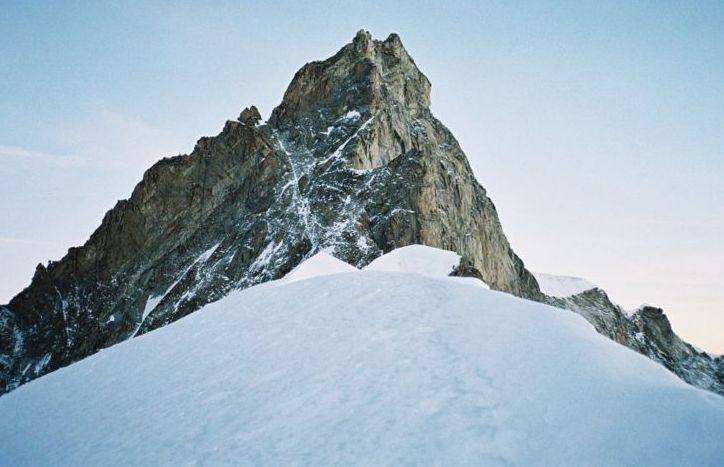 Zinalrothorn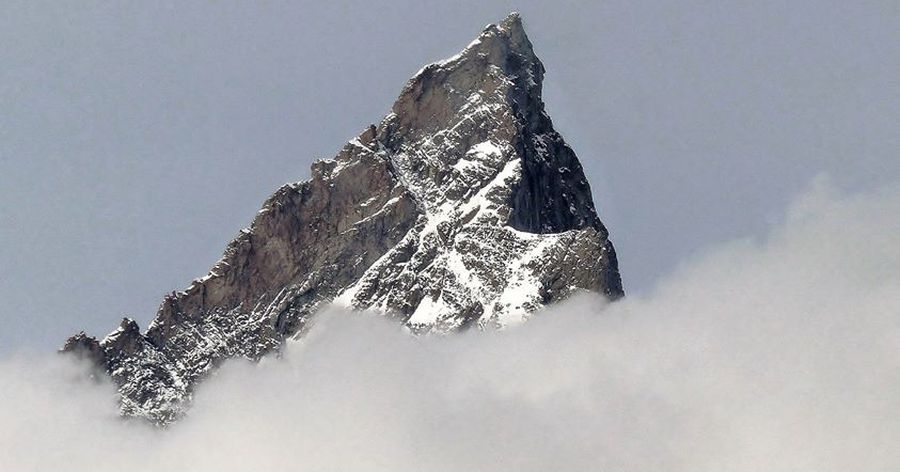 Zinalrothorn
Zinalrothorn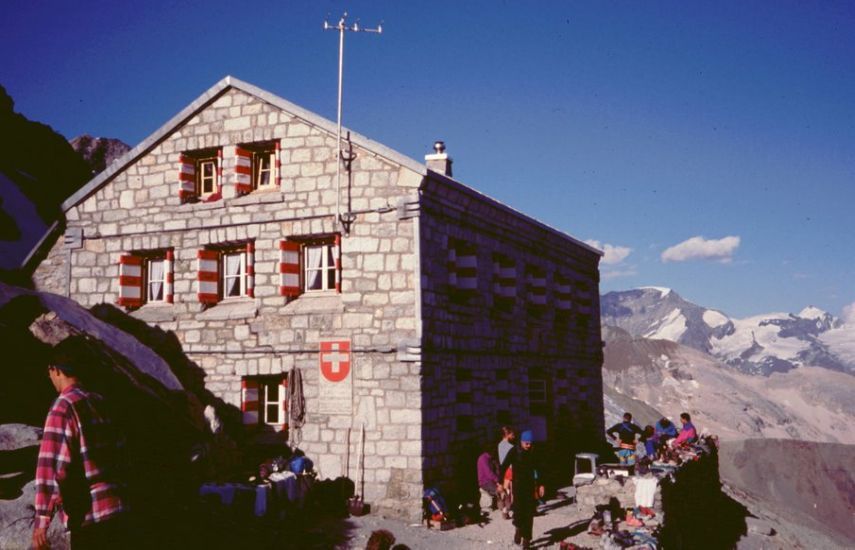 Rothorn Hut
The hut is sited at the foot of a rock rib separating the
Trift
and
Rothorn
glaciers.
and convenient for ascents of the
Zinalrothorn
and
Ober Gabelhorn
.


<< Back : Zermat & Saas Fe : Next >>
---
---
Site Index :: Adventure Travel :: Worldwide Mountaineering

---
---
---
---
---
Tradedoubler Ads:
---
Over 14,000 extraordinary vacations - FREE Brochures:-
Austria | Bulgaria | Croatia | Finland | Denmark | France | Greece | Ireland | Italy | Norway | Portugal
Scotland | Serbia | Slovenia | Spain | Sweden | Switzerland | United Kingdom
---
Hiking and Walking Tours - FREE Brochure
Climbing and Mountaineering Tours - FREE Brochure

---
---
---
---
---
---
---
---
---
---
---
---
Google Analytics

---
---
---
Google Analytics

extremetracking
---
---
extremetracking
---
---

VigLink

---
---
VigLink