The

Matterhorn

( Il Cervino )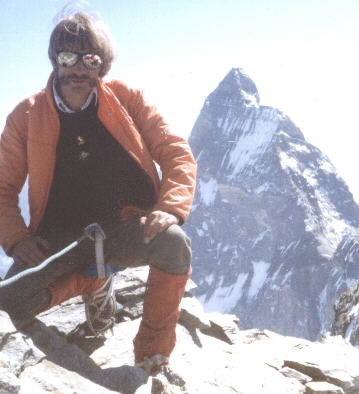 A Photo Gallery of the Matterhorn ( 4484 metres )
---
The Matterhorn is probably the most famous mountain in the European Alps. Situated on the border between Switzerland and Italy, it towers over the Swiss town of Zermatt and the Italian town of Breuil-Cervinia in the Val Tournanche.

The Matterhorn has a unique and well-known shape with its four faces facing the four compass points and the north and south faces meeting to form a short east-west summit ridge. The normal route of ascent is by the Hörnli ridge on the northeast.

The name derives from the German words 'matt', meaning valley or meadow, and 'horn', which means 'peak'.

The Italian name is

Monte Cervino

and the French name is

Mont Cervin

or

Le Cervin

.
---
Index of Photographs:-
---
References:-
---
---
Tradedoubler Ads:
---
Over 14,000 extraordinary vacations - FREE Brochures:-
Austria | Bulgaria | Croatia | Finland | Denmark | France | Greece | Ireland | Italy | Norway | Portugal
Scotland | Serbia | Slovenia | Spain | Sweden | Switzerland | United Kingdom
---
Hiking and Walking Tours - FREE Brochure
Climbing and Mountaineering Tours - FREE Brochure
---
---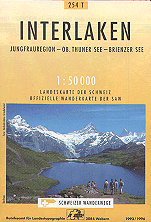 ---
---
---
---
---
---
---
---
---
---
---



Swiss Waltz

---