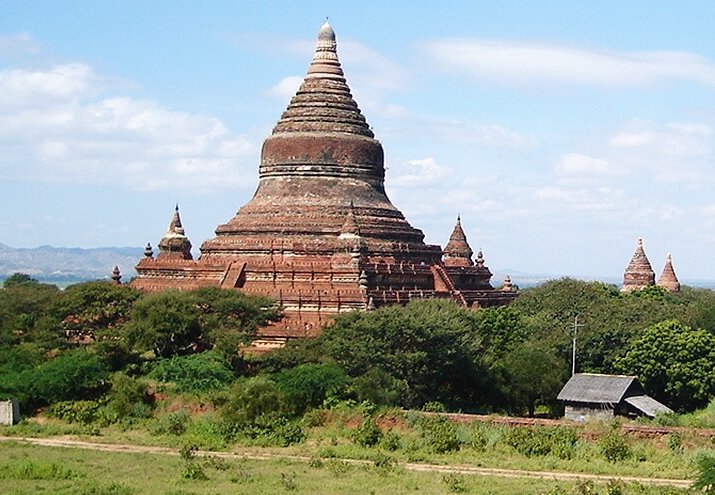 Mingalazedi Pagoda
The Mingalazedi Pagoda is a Buddhist temple built in 1284
during the reign of King Narathihapate.
The pagoda is one of the few temples in
Bagan
with a full set of glazed terra cotta tiles
depicting the
Jataka
.
The pagoda is built in brick and contains several terraces
leading to large pot-shaped stupa at its centre topped by a bejewelled umbrella (
hti
).
<< Back :: Bagan Index :: Next >>
Myanmar / Burma :: Yangon / Rangoon :: Mandalay :: Ngapali Beach
---
---
SE Asia :: Site Index :: Adventure Travel :: Worldwide Mountaineering


---
---
---
---
---
Tradedoubler Ads:
---
Over 14,000 extraordinary vacations - FREE Brochures:-
Cambodia | China | Indonesia | Laos | Malaysia | Myanmar | Philippines | Thailand | Vietnam
---
ebookers - Car Hire | ebookers - Hotels | ebookers - Flights

---
Google Custom Search Box

Custom Search


Google Search Box
---
---
---
---
---
---
---
---
---
---
---
---
Google Analytics

---
---
---
Google Analytics

extremetracking
---
---
extremetracking
---
---

VigLink

---
---
VigLink