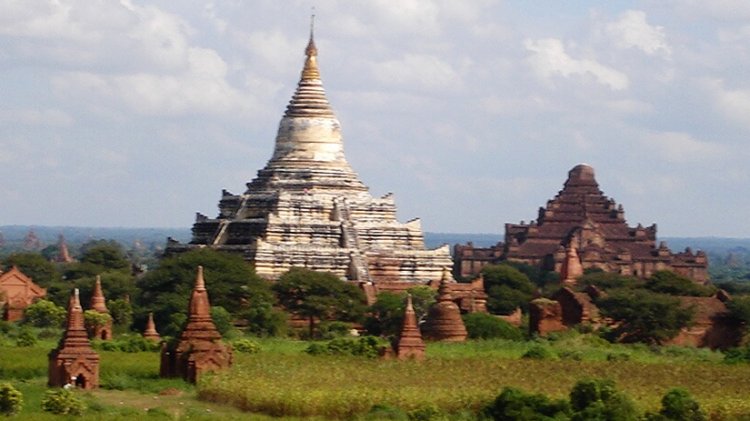 Shwesandaw Temple
This is one of the best viewpoints for sunsets in Bagan.
Shwesandaw

Pagoda

is located halfway between the
Dhammayangyi Pahto


and the Bagan city wall.


Shwesandaw was built by King Anawrahta in 1057

to commemorate his victory over the Mon kingdom at Thaton.

The stupa enshrines hairs of the Buddha

sent to Anawrahta by the king of Bago / Pegu.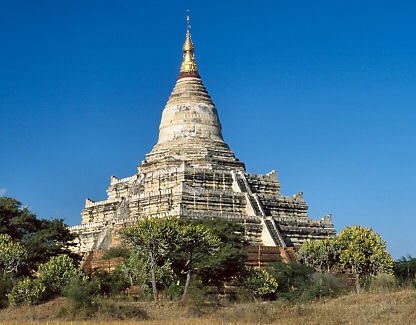 Shwesandaw Temple
<< Back :: Bagan Index :: Next >>
Myanmar / Burma :: Yangon / Rangoon :: Mandalay :: Ngapali Beach
---
---
SE Asia :: Site Index :: Adventure Travel :: Worldwide Mountaineering


---
---
---
---
---
Tradedoubler Ads:
---
Over 14,000 extraordinary vacations - FREE Brochures:-
Cambodia | China | Indonesia | Laos | Malaysia | Myanmar | Philippines | Thailand | Vietnam
---
ebookers - Car Hire | ebookers - Hotels | ebookers - Flights

---
Google Custom Search Box

Custom Search


Google Search Box
---
---
---
---
---
---
---
---
---
---
---
---
Google Analytics

---
---
---
Google Analytics

extremetracking
---
---
extremetracking
---
---

VigLink

---
---
VigLink