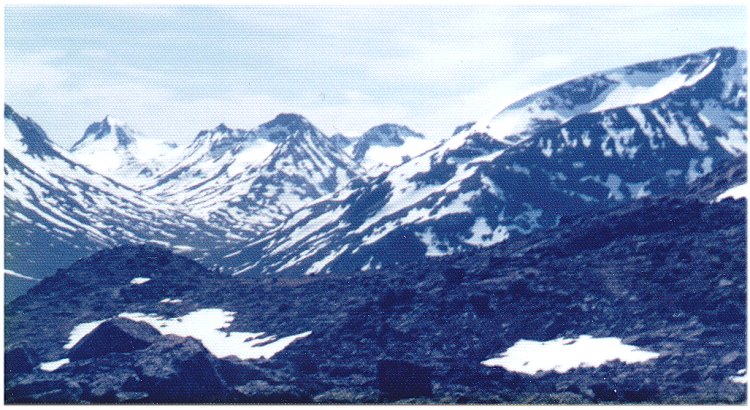 Galdh°piggen is the highest
mountain
in Norway.
It is located within the municipality of Lom in Oppland in the
Jotunheimen
mountain area.
The ascent of Galdh°piggen is not technically difficult.
From Juvasshytta ( 1850 metres above sea level ) it takes about three hours up,
including some 45 minutes crossing the Styggebreen glacier,
time at the summit and about two hours for the descent.
Galdh°piggen can also be reached from the Spiterstulen Lodge in Visdalen,
with an easy but strenuous climb of 1300 metres ( some 4000ft ).
From Spiterstulen, hikers do not have to cross the Styggebreen glacier,
and a guide is not required.