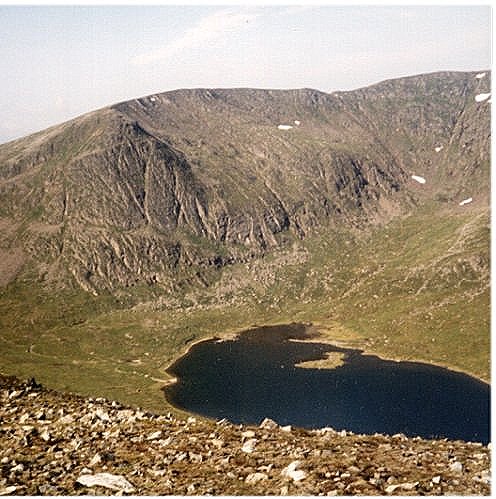 Ben Alder from Beinn Bheoil
Ben Alder is the highest
mountain
between Loch Ericht and
Glen Spean
.
It is the 25
th
highest Munro and due to its remote location,
is one of the less frequently visited.
Situated 19km from Dalwhinnie and 15km from Corrour railway station,
it is commonly climbed in a two day expedition,
usually including the neighbouring Munro of
Beinn Bheoil
.
There are two bothies near to the mountain:
Culra Lodge to the north and Ben Alder Cottage to the south.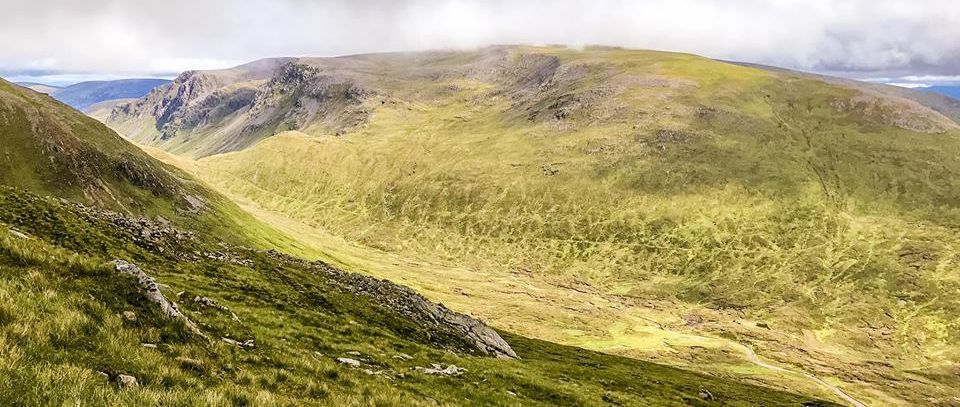 Ben Alder


Beinn Bheoil, Ben Alder and Sgor Iutharn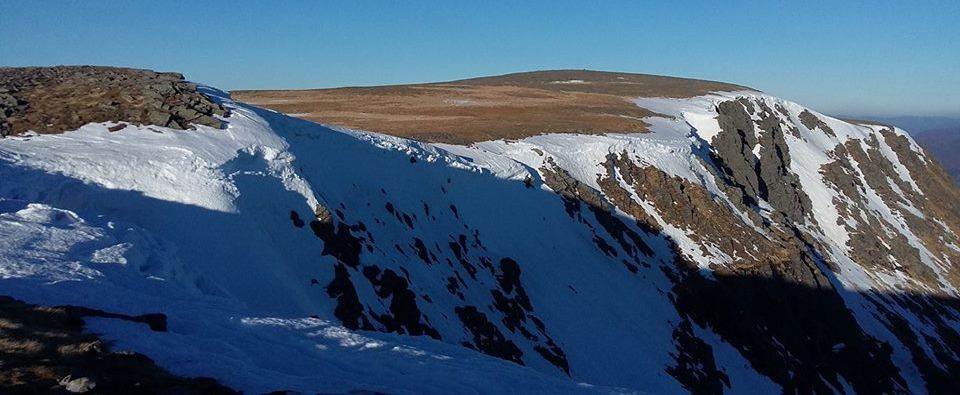 Ben Alder summit plateau


Ben Alder summit plateau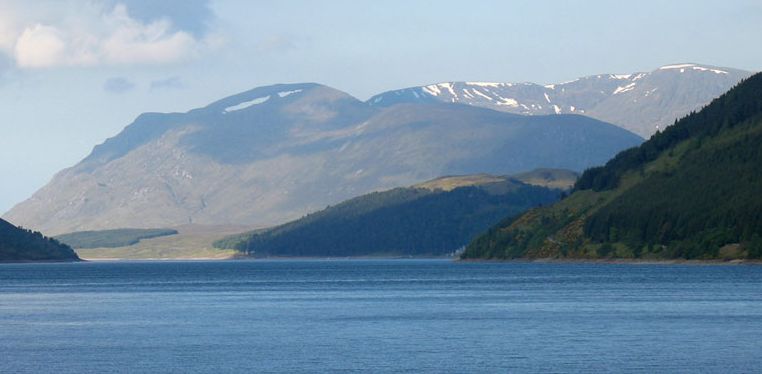 Beinn Bheoil and Ben Alder from Loch Ericht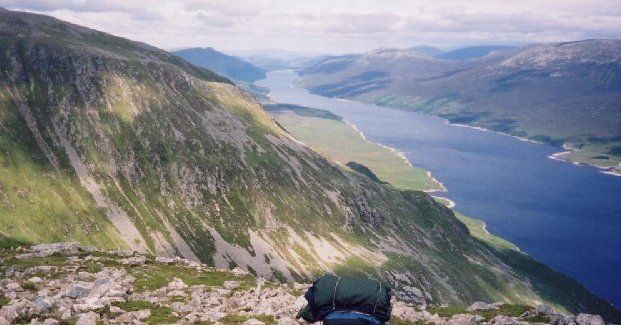 Loch Ericht from Beinn Bheoil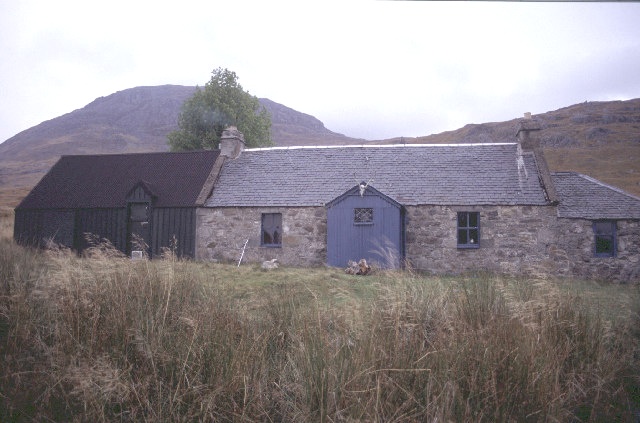 Ben Alder Cottage
Ben Alder Cottage is reputed to be haunted by the ghost of a
ghillie
who hanged himself from the rafters.
---
Ben Alder was the final summit on my round of the Munros
when I enjoyed a sound night's sleep in Ben Alder Cottage,
my only stay in a bothy.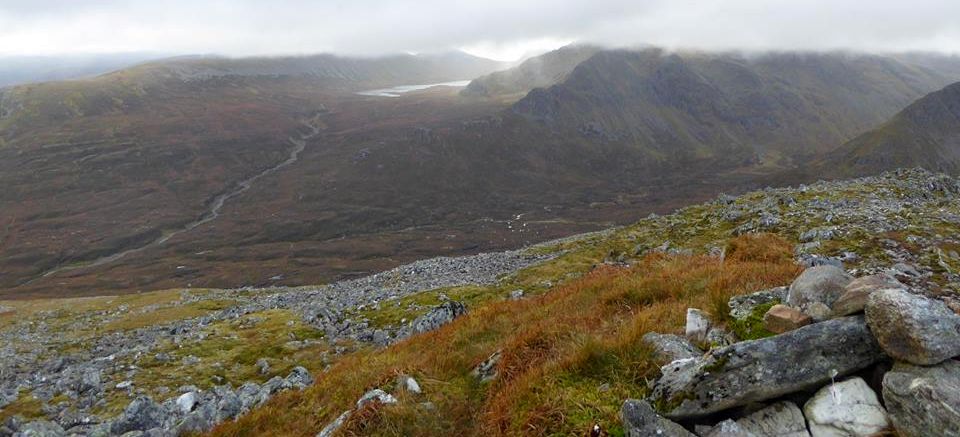 Ben Alder from Carn Dearg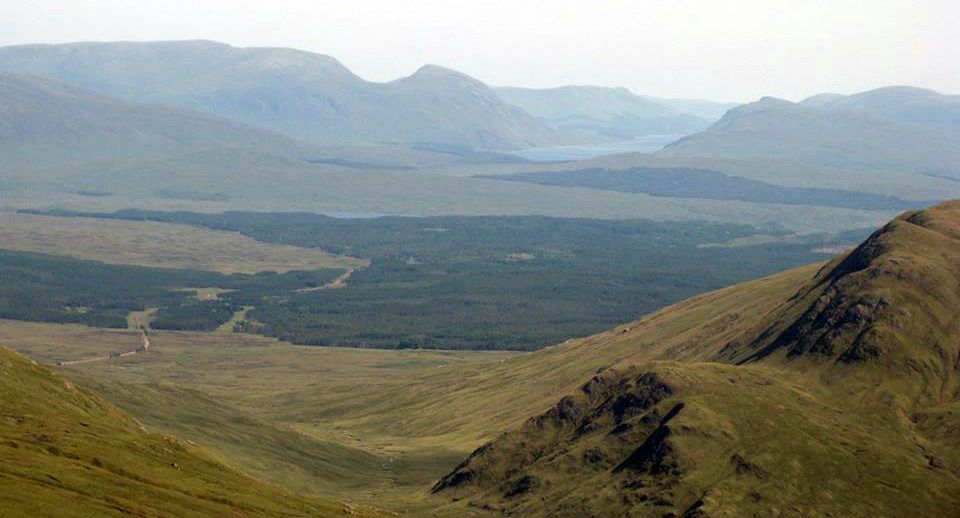 Ben Alder and Beinn Bheoil from Ben Mhanach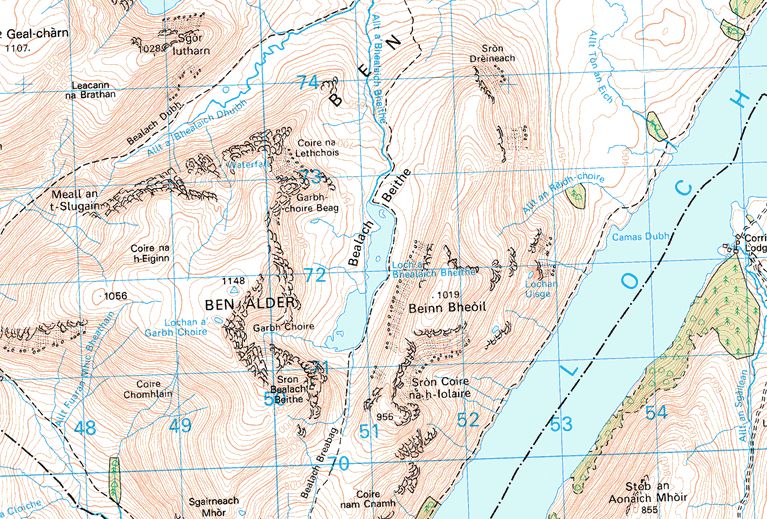 Map of Ben Alder and Beinn Bheoil


---
---
Ben Nevis | Knoydart | Isle of Skye | Isle of Arran | The West Highland Way
The Eastern Highlands | The Central Highlands | The Southern Highlands | The NW Highlands
---
---
---
---
---
---
Tradedoubler Ads:
---
Hiking and Walking Tours - FREE Brochure
Climbing and Mountaineering Tours - FREE Brochure
---
ebookers - Car Hire | ebookers - Hotels | ebookers - Flights
---
Google Custom Search Box

Custom Search
Google Search Box
---
---
---
---
---
---
---
---
---
---
---
---
---
---
---
Google Analytics

extremetracking
---

---
extremetracking
---
Sitelock caingram.com



Sitelock
Sitelock caingram.info



Sitelock
---

VigLink

---
---
VigLink