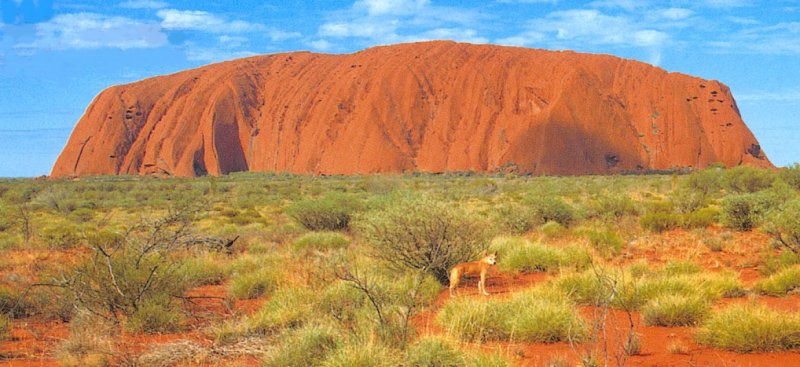 Uluru ( Ayer's Rock ), Australia
Uluru, the second largest monolith in the world after Mount Augustus,
is known as " The Remarkable Pebble ".
The site, known for its famous rock formation, extends to some 2.5 kilometers.
The ownership of the park containing Uluru has been given to the local Aboriginals.
The park has many springs, waterholes, rock caves and ancient paintings.
It is a UNESCO World Heritage Site.
The rock changes colour depending on the time and atmospheric conditions.
- the rock changes colour from a soothing blue to a glowing red.
The rock is basically arkose which is a course-grained sandstone rich in feldspar.
The Uluru-Kata Tjuta National Park is located 440km south-west of
Alice Springs