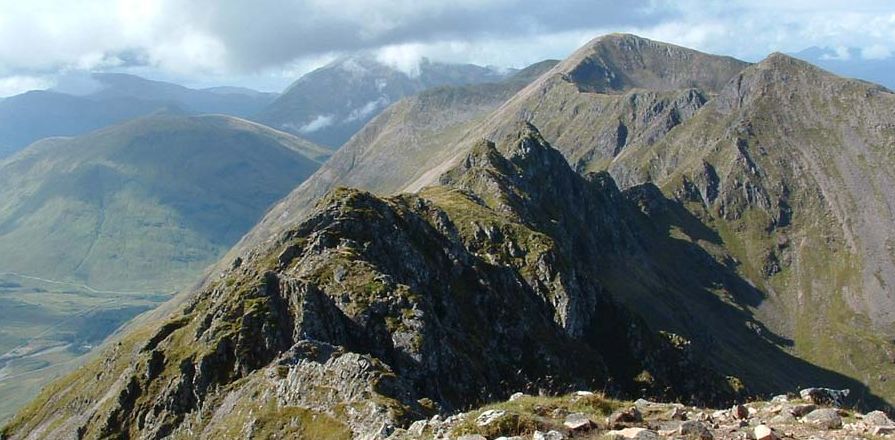 Aonach Eagach Ridge in Glencoe
---
The Aonach Eagach is the rocky ridge on the north side of Glen Coe.
It includes two Munros - Meall Dearg and Sgorr nam Fiannaidh.
The full ridge runs from the Pap of Glencoe at the western end to the Devil's Staircase at the eastern end.
The central section is narrow with rock pinnacles and involves some scrambling.
The slopes on each side are extremely dangerous with cliffs on both the north and south sides of the ridge.
Climbers are strongly advised not to attempt descending these slopes but to continue along the full length of the ridge.
The Aonach Eagach is one of the best ridge walks in Scotland rivaling Liathach, An Teallach and the Skye Ridge.