Ben Lui from Beinn Chuirn

Ben Lui ( 3703ft ) is the highest and most famous of a group of four Munros that lie south of Glen Lochy,

about 10km north of the head of Loch Lomond.

The other three peaks in the group are Beinn a' Chleibh, Ben Oss and Beinn Dubhchraig.

The Ben Lui range of peaks is designated as a National Nature Reserve.






| | |
| --- | --- |
| Ben Lui above River Cononish | |
| | |
| --- | --- |
| Ben Lui ( 3703ft ) | |
| | |
| --- | --- |
| Ben Lui ( 3703ft ) | |
| | |
| --- | --- |
| Ben Lui | |
| | |
| --- | --- |
| Ben Lui | |
| | |
| --- | --- |
| Ben Oss ( 3376ft ) from River Cononish | |






Ben Oss and

Ben Lui from Beinn Dubhchraig



| | |
| --- | --- |
| Ben Lui from Beinn Dubhchraig | |
| | |
| --- | --- |
| Ben Lui from Beinn a'Chleidh | |
| | |
| --- | --- |
| Beinn a'Chleidh from Ben Lui | |
| | |
| --- | --- |
| | |
| | |
| --- | --- |
| Ben Oss ( 3376ft ) from above Tyndrum | |
| | |
| --- | --- |
| Ben Lui from Beinn Dubhchraig | |
| | |
| --- | --- |
| Ben Lui from Beinn Dubhchraig | |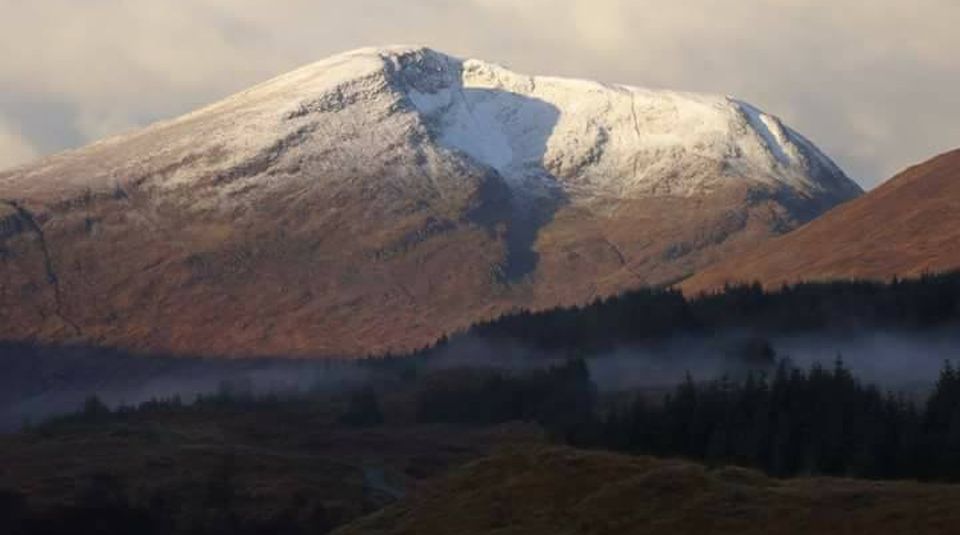 Beinn Dubhchraig


| | |
| --- | --- |
| Ben Dubhchraig ( 3209ft ) from Ben Oss | |


| | |
| --- | --- |
| Map for Ben Lui | |
---
---
---
---
---
---
---
---
Tradedoubler Ads:
---
Over 14,000 extraordinary vacations - FREE

Brochures:-
Austria | Bulgaria | Croatia | Finland | Denmark | France | Greece | Ireland | Italy | Norway | Portugal
Scotland | Serbia | Slovenia | Spain | Sweden | Switzerland | United Kingdom
---
Hiking and Walking Tours - FREE Brochure
Climbing and Mountaineering Tours - FREE Brochure
---
---
---
---
---
---
---
---
---
---
---
---
---
Loch Lomond

---
---
Loch Lomond

Google Analytics

---
---
---
Google Analytics

extremetracking
---
---
extremetracking
---
---

VigLink

---
---
VigLink