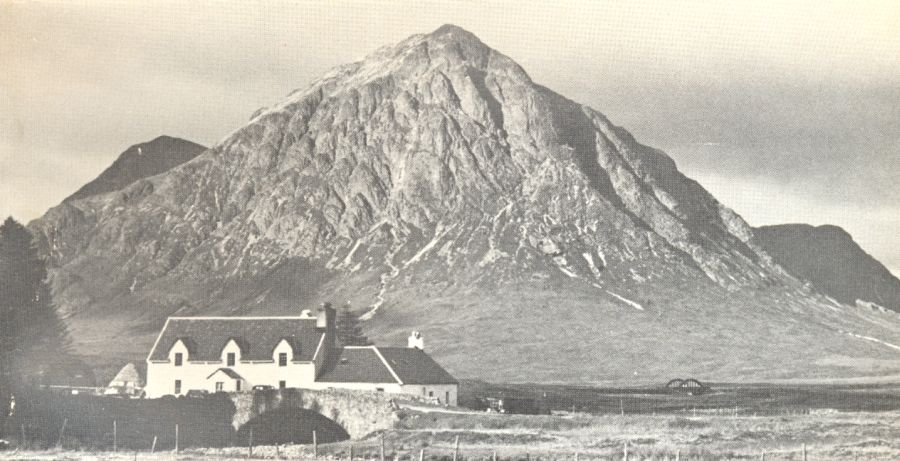 Kingshouse Inn beneath Buachaille Etive Mor
The Kingshouse on the West Highland Way, reputed to be the oldest inn in Scotland,
is a good centre to explore the area.
The surrounding Rannoch Moor is awesomely impressive.
The moor extends over some 60 square miles and is a wilderness of peat hags and lochans.
The whole expanse was once covered with Scots pines and many still lie preserved in the peat bogs .
It is a wild and beautiful place but bleak and potentially deadly in the winter.
From Kingshouse the Highland Way heads down the glen to Altnafeadh and the Devil's Staircase.
Proceeding down the glen, the famous 'three sisters' of Glencoe are passed on the left.
The 'three sisters' are:- Beinn Fhada - the Long Hill,
Gearr Aonach - the Short Ridge and Aonach Dhubh - the Black Ridge.
The best known landmark in the glen is Buachaille Etive Mor - the Big Shephard of Etive.
Glen Etive lies on the other side of the mountain.