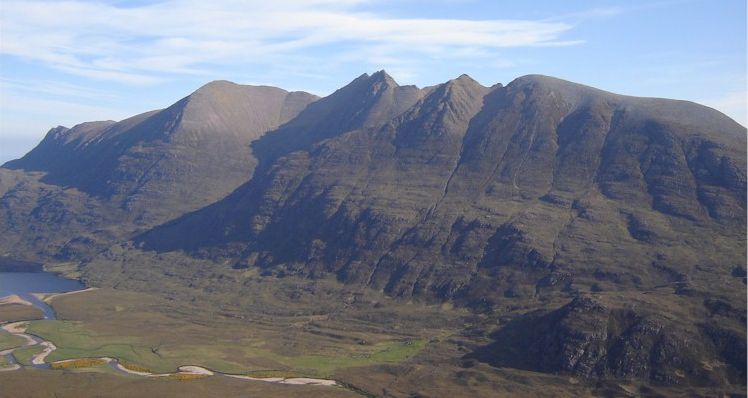 An Teallach is one of the most impressive of the mountains of Scotland.
It lies to the southwest of Dundonnell in an area known as " the great wilderness ".
An Teallach means 'The Anvil' or 'The Forge' in Scottish Gaelic;
The mountain is mostly made of Torridonian sandstone.
Like the other peaks around Torridon, An Teallach has terraced sides riven with steep gullies
and a sharp, rocky, summit crest.
The most impressive section, known as Corrag Bhuide, rises above Loch Toll an Lochain.
Corrag Bhuide's most spectacular feature is an overhanging pinnacle known as Lord Berkley's Seat.