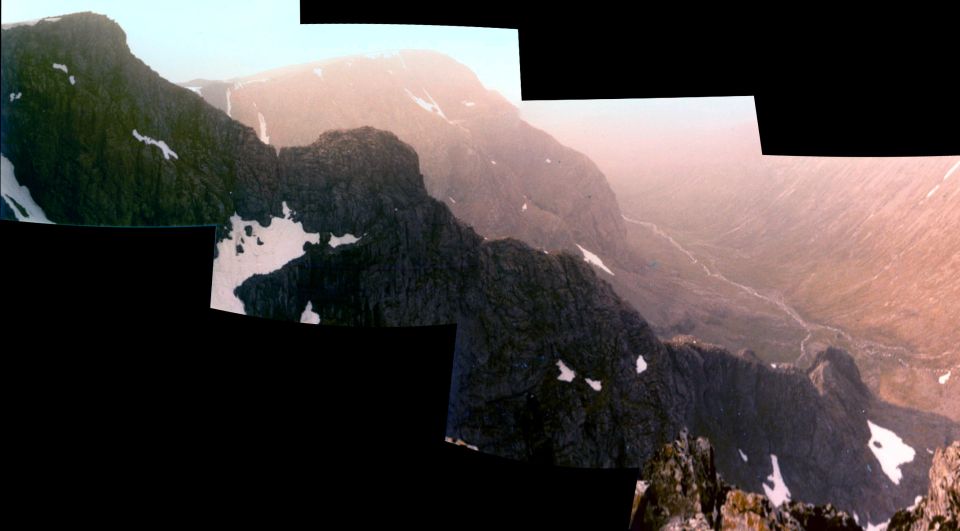 Tower Ridge from Observatory Ridge on Ben Nevis

Tower Ridge is one of several ridges protruding to the NW from the summit plateau of Ben Nevis,
The ridge starts close to the Charles Inglis Clark hut in Coire Leis
and terminates close to the highest point of the mountain.
The normal route up Tower Ridge is a graded 3S scramble ( the highest scrambling grade ),
and contains short pitches of rock climbing graded as difficult.
It is one of the few routes in Scotland with sufficient length and exposure to be considered Alpine in character.
In winter it is graded Scottish Grade III partly because most of its difficulties
( in particular the Eastern Traverse and the Tower Gap ) are high up on the route.