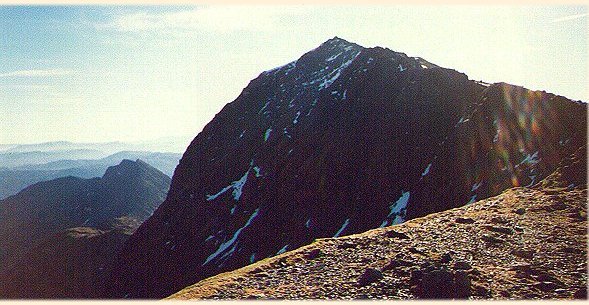 Snowdon is the highest mountain in Wales and
the highest mountain in the UK south of the Scottish Highlands,
It is in Snowdonia National Park
and is probably the busiest mountain in the UK.
A Mountain Railway runs from Llanberis to the summit of Snowdon.
Snowdon comes from the Saxon "Snow Dun" meaning "Snow Hill"
The summit is known as Yr Wyddfa.
As the highest peak in Wales, Snowdon is one of the three mountains
climbed as part of the National Three Peaks Challenge.